Mildred Block, 202 West 2nd Street
1912
Prairie School Influenced
Constructed of a dark brick with thin mortar joints, the limestone geometric ornaments atop the corner piers are influded by the Prairie School. It has a stone coping and cornice with dentils. The prismatic glass transoms were designed to refract light to the back of the interior. John Pritzuse contracted with an Omaha company to construct this building and named it for his wife Mildred.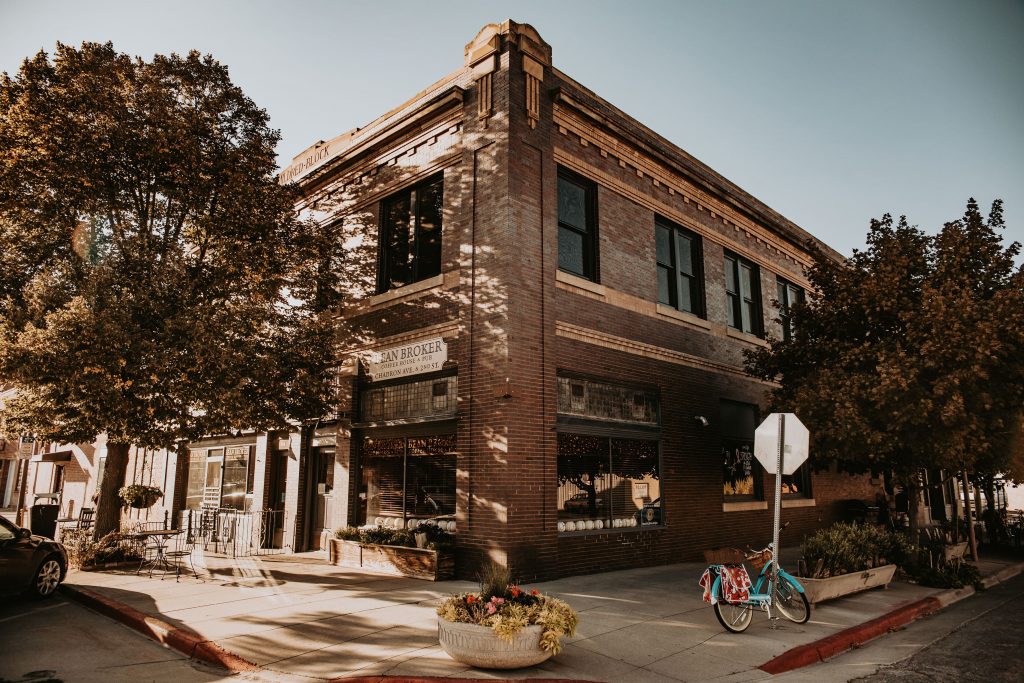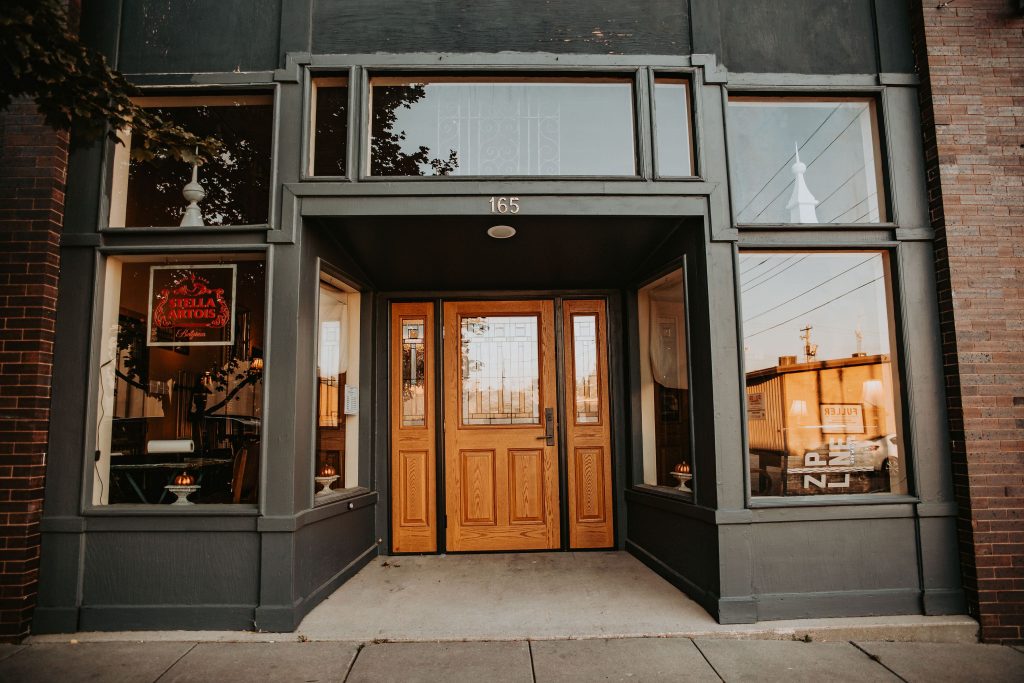 "The finest place in the northwest"
This was the second home to the Citizen's State Bank which occupied the east store front. Although the bank eventually failed on August 7, 1925, it was reported to be "The finest place in the northwest. No other bank in this neck of the woods can boast of such a classy banking room."
The first floor still features its original bank vault, mosaic tile floor, marble on the walls, bird's eye maple floor, and pressed tin ceiling. A grocery was located in the west storefront and there were sleeping apartments and offices for local professionals on the upper floor. Mildred Block has been home to many people and businesses in her 100 plus years.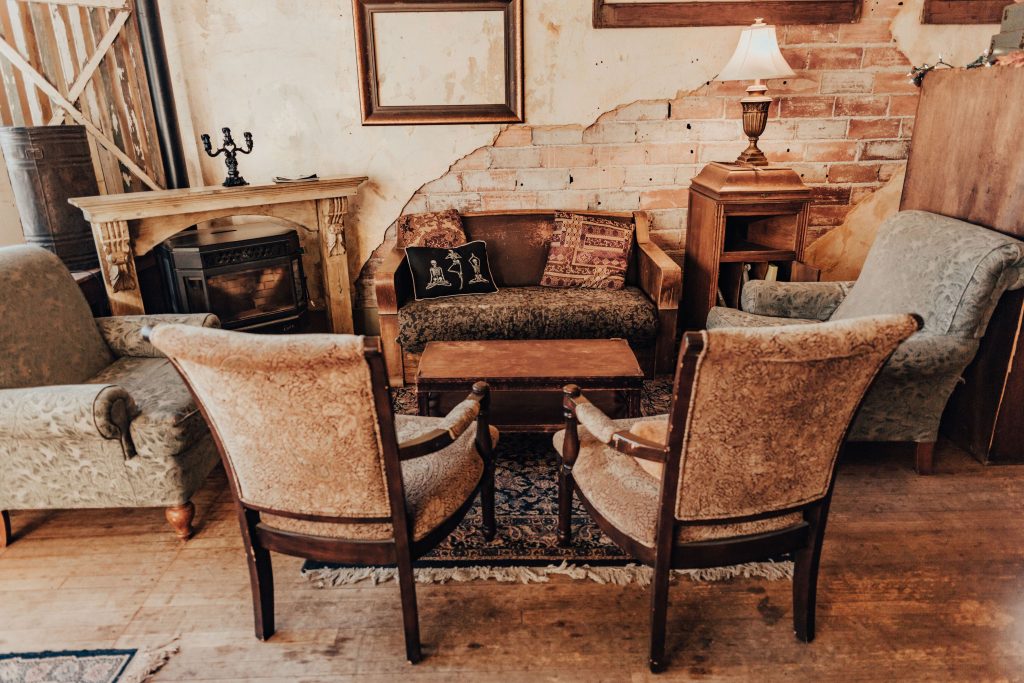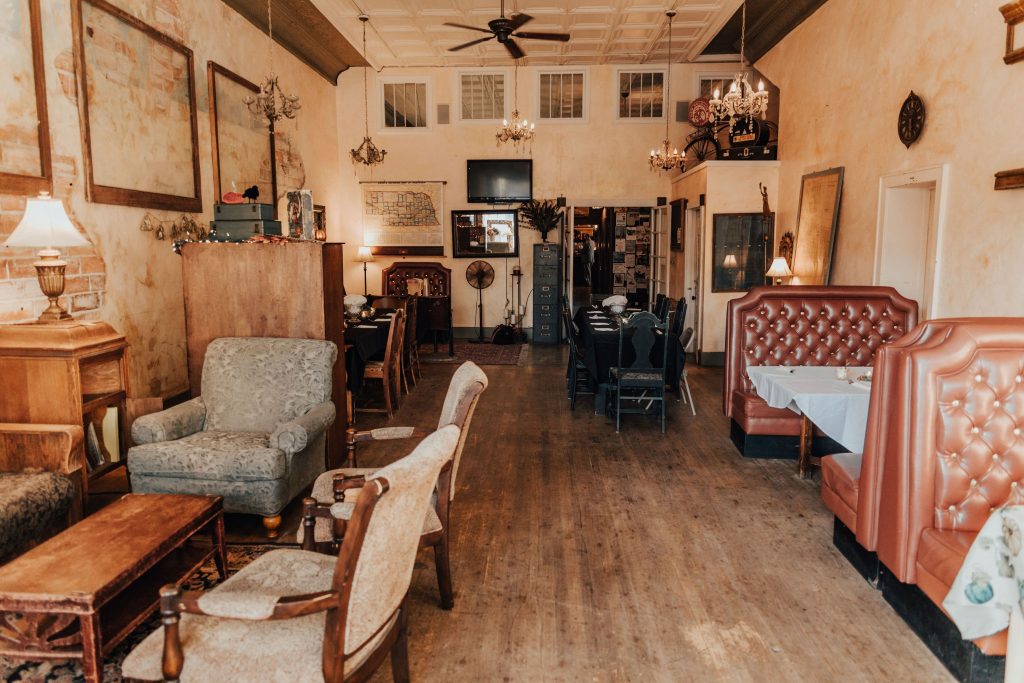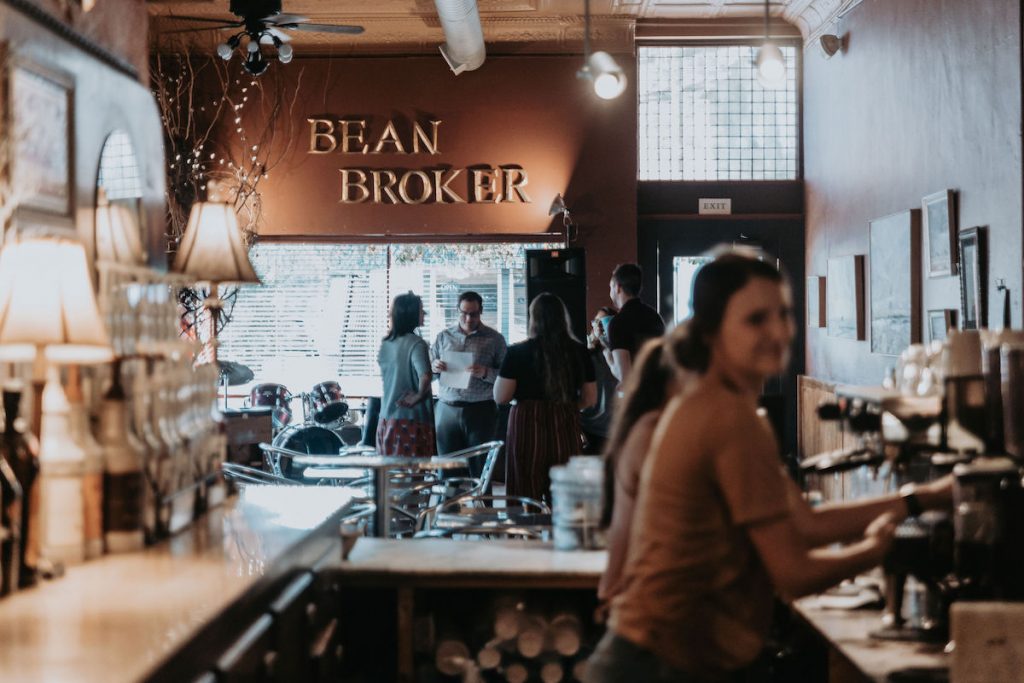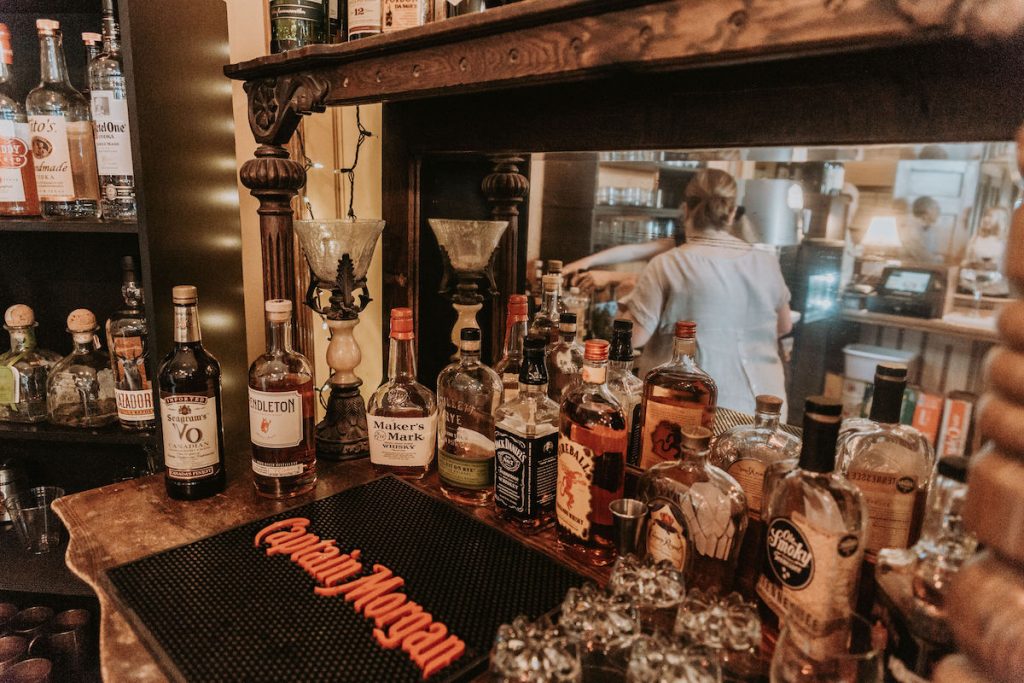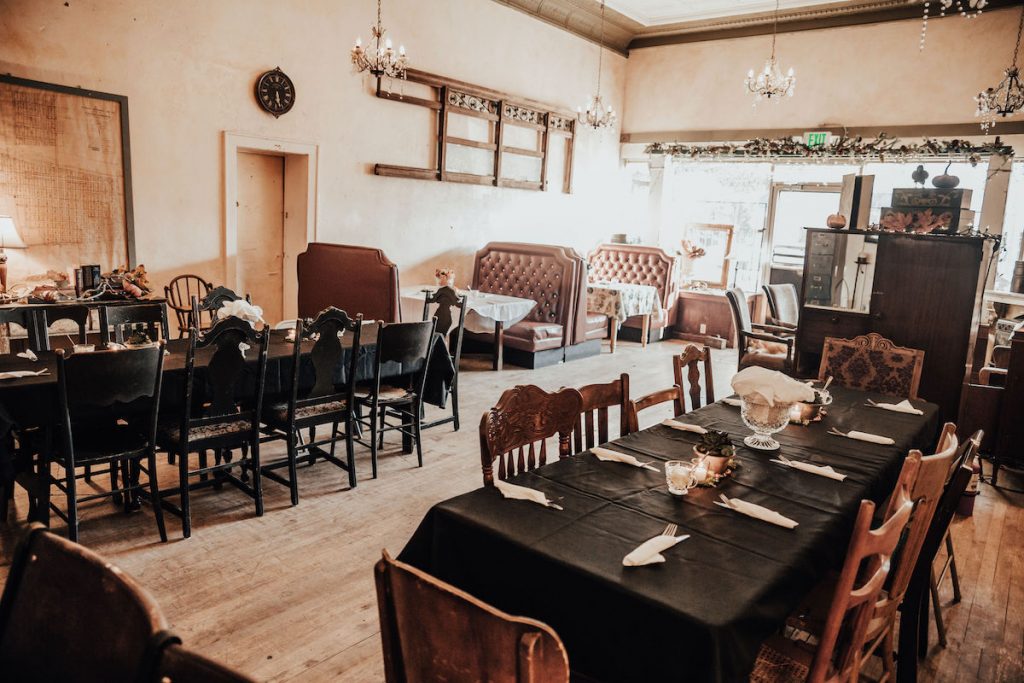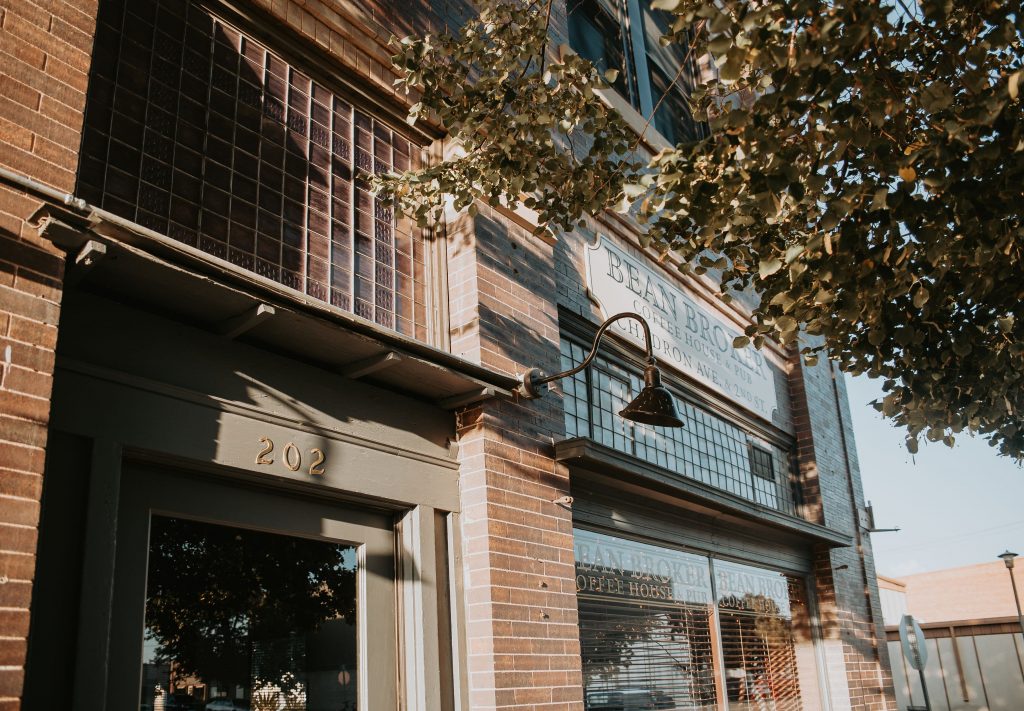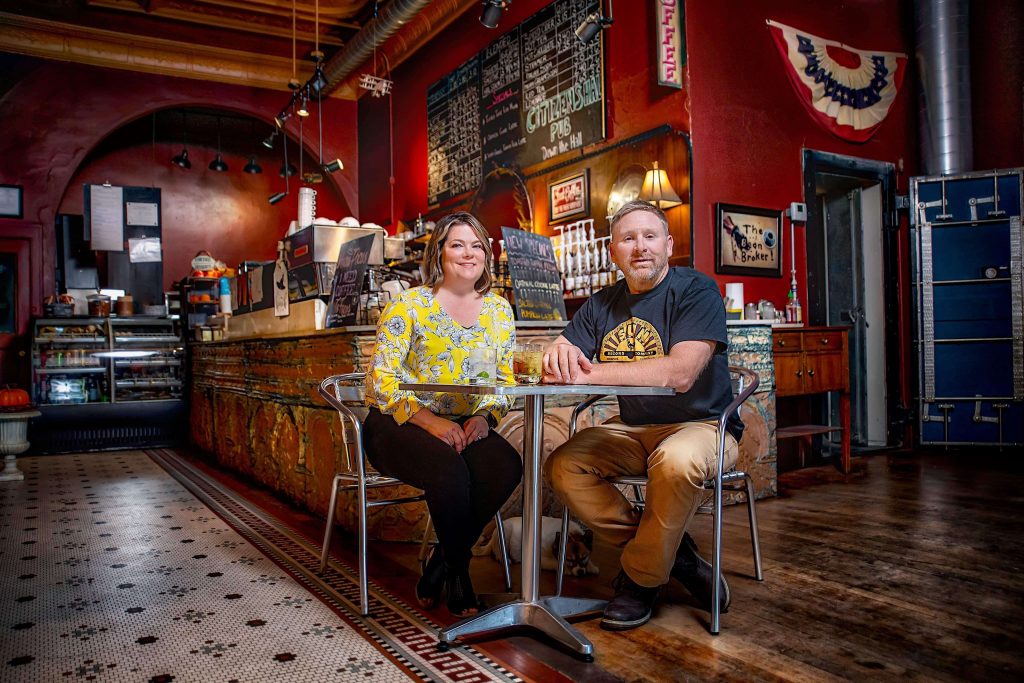 Chadron's Bean Broker makes list for '10 Must-Try Restaurants'
"I call it Chadron's living room…doors are open, everybody's welcome," Feddersen said.  "We're adding new menu items, the bar is now fully open and functional, we're doing Christmas parties, music, and all kinds of good stuff going on." 
In April of 2019 Dave and Paige Feddersen started a new endeavor with the purchase of the Bean Broker, Their daughter, Caitlin had worked for the Bean Broker's previous owner for 5 years while attending college at Chadron State College. The time they had spent in the beautiful establishment, built in 1912, home to Citizens State Bank and other business's through the years was beautiful and the business enchanting.
Previously both Dave and Paige were employed in corporate jobs that had taken them from their homes, Paige in the Nebraska Sandhills and Dave from Alliance, Nebraska, to Minnesota, Colorado, and finally to Sidney, Nebraska where they raised their children, Caitlin and Jackson, as well as their fur baby, rat terrier Issy.
With deep roots and a love for all the great people and places in western Nebraska it just felt right.
During their time at Bean Broker Coffee House & Pub they have created their own story and made additions to the already beautiful space for the Chadron community to interact, being open early and late for our friends and neighbors to grab a cup of coffee together, for students to have a study session, or for the local business owners and collegiate staff to grab a cocktail and delicious bite in our Pub. We have made it our mission to bring rich coffee and made from scratch, delicious food, sourced locally, as much as possible, to our residents and travelers coming through Chadron.
Our eclectic and pleasant atmosphere strives to provides a space for people to sit back, relax, enjoy conversation and be inspired while happily appeasing your tastebuds.
Please stop in or reach out. We'd love to get aquatinted.
Host an experience
Plan your next event here
Bean Broker can host any event, big or small. We provide a unique space that suites all types of events from graduation celebrations to baby showers to anniversary and birthdays. Our space has a cozy feeling that your guests will adore.